Spring tornado season is here in the state of Georgia. Along with tornado's, GA gets it fair share of Spring and Summer Storms, Tropical Storms, and Hurricanes that easily rise up from the Gulf of Mexico and Florida's Panhandle. Spring's unpredictable weather should be enough to keep you on your toes but, Summer is just around the corner which means now is the perfect time to get your roof inspected to ensure you're ready for the hot summer sun. You can easily save yourself time and money by hiring a professional roofing contractor in Georgia. There are many good roofing companies in GA but there may be much more bad or unscrupulous roofing companies near you so please beware.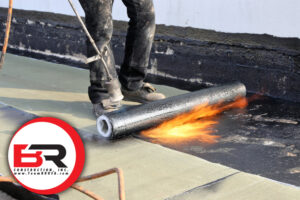 1. They are fully licensed.
Black Rock Construction, Inc., located in Cartersville, GA. only hires licensed, insured roofing specialists, and pride themselves on answering your call right away because your business is important to them. Although they are located in Cartersville, Georgia, they serve almost all of the United States. Black Rock Construction also has an office in San Antonio, TX. One benefit of hiring a licensed roofing contractor is that almost all of them are reliable and you can easily research their reputation. You can easily research the reputation of Black Rock Construction by do a Google Search of them or maybe even doing a search for
"roofer near me"
.
2. They offer competitive pricing
They offer the best customer service, workmanship, and material in Georgia giving you the best possible final product. They also have easy approval financing that can provide you with payment plans and financing options including a 0% down payment program so you can repair or replace your roof.
3. Family Owned and Operated.
As a family-owned business, Black Rock Construction likes to personalize their service and treat the customer like a part of the family. Their roofing experts sit down with you, one-on-one, to discuss your roofing project in detail, and decide on a reasonable timeline. Black Rock Construction's Roofers are managed by a hands-on owner who is always on site for every roofing project.
With your free roof inspection, they will help you find the best way to maintain or repair your roof. They offer re-roofing, roof ice dam, roof shingles, tear-offs, as well as roof ventilation and upgrade services. They also offer more value as a construction company by services such as Land Grading, Land Development, Emergency Tree Service, Storm Mitigation, Disaster Relief, Siding Contractor, Asphalt Paving, Concrete, Curbing, Gutter Repair or Gutter Install, Parking Lot Paving, HOA street paving, and much more.
5. Free Estimate and Quality Guarantee
They're always putting the customer first so that means they want to offer you the best service in the industry including:
Free Estimates & Inspections, they never charge for quotations and provide complimentary top-to-bottom interior and exterior roof inspections to help determine what your individual needs may be.
Extensive Warranty,: every new roof installed comes with an exclusive warranty because their roofs are built to last! Ask Black Rock Construction about their warranty program.
No-leak Guarantee, their new industrial roofing, commercial, and residential roofs are durable, strong, and tough, made to resist harsh Georgia weather including rain, snow, hail, wind, ice, and the hot summer sun.
Fastest Emergency Roofing Team in GA and TX, The roofing experts are always on call 24/7, year-round to answer your emergency roofing calls for help. They also offer emergency Tree Service, so call them today at 1-770-285-7663.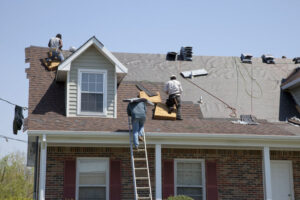 With over 30 years of experience and exceptionally trained professionals who have been offering quality service on a variety of roof types including shingle, flat, tile, slate, asphalt, and metal they will do the job right the first time.
Contact the
professional roofing contractor in Georgia
for your free inspection today. If you live in Texas, contact a professional roofing contractor in TX by calling 1-770-285-7663 or the roofing division directly at 1-770-285-ROOF.
To answer these questions directly, Black Rock Construction is your "go-to" roofing experts. If you need any type of roofing or construction work performed, give Black Rock Construction a call today at 1-770-285-7663.